Dublin City Council rejects six-storey, 72-bed development close to canal and rail tracks
A six storey 72-bed apartment block planned for the North Strand has been refused planning permission by Dublin City Council following opposition from Irish Rail and local residents.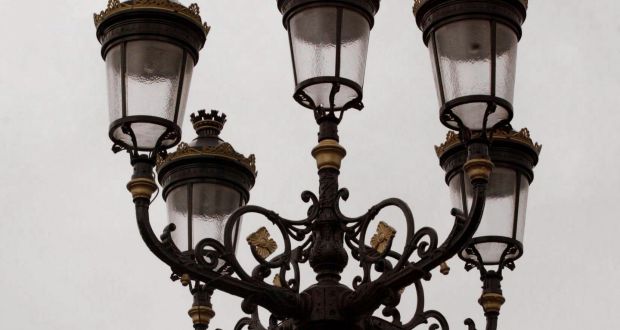 The proposed apartment complex was to be on the site of Leech Paper factory, Shamrock Place, Dublin 1, beside the North Strand canal.
The large development would have backed on to a railway line, with Irish Rail arguing the developers' plans were ignoring safety concerns.
Remcoll Capital, a new property investment company based in Swords, Co Dublin, was behind the project. It was set up in late 2013 by Paul Collins (53), who previously ran a construction firm Coolfadda Developers, which went into receivership after seven years of trading in 2009, and was wound up in 2014.
The architectural designs for the project had planned to build less than 4.5m from an Irish Rail secondary service line, breaching Irish Rail's safety recommendations for developments near its tracks.
The developers had also proposed to have cranes operating over the railway line, which Irish Rail told Dublin City Council could not be permitted for safety reasons.
Nick West, senior track engineer at Irish Rail, said the company does "not believe that the building as planned can be built without endangering the adjacent railway lines".
Noise and vibrations
Mr West said he made a series of safety recommendations on the proposed project to the developer, none of which were included in the designs.
The apartment block as planned would "be subject to noise and vibrations due to railway operations and maintenance, which can occur 24 hours a day", Mr West outlined in a planning submission to Dublin City Council on the project.
The development was to comprise 48 one-bedroom apartments, 12 two-bedroom units, and an underground car park with 26 spaces.
But Dublin City Council ruled the development had too many single-bed units, and too many apartments designed to minimum size requirements.
The council stated in its rejection of the plans on May 9th, "that the proposed development would be visually incongruous and would have a negative impact on the character of the area".
Former Dublin Central Labour TD Joe Costello submitted a planning objection to the development, alongside 10 local residents. "The plans breached planning rules," Mr Costello said."Thankfully this development has to now go back to the drawing board, but I'm sure they will try again with a new proposal."
A brief description of Remcoll Capital on its website says it was "founded at the height of the banking and construction crisis in Ireland. Where others saw danger, we saw opportunity."
The other company director alongside Paul Collins is Melanie McGarry (46), who is of British nationality and registered as residing in Switzerland.
Source: Irish Times 15th May 2017