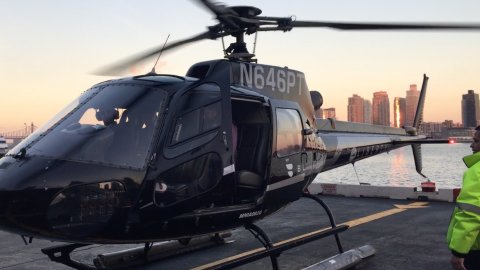 Herne Bay residents say Auckland Council should have given them the chance to object to helicopter landing rights at the Sentinel Beach property of businessman Rod Duke and wife Patricia.
But the council says it did not notify the application because two neighbours had given their consent.
Dirk Hudig and Don Mathieson, co-chairs of the Herne Bay Residents Association, said the landing rights application on the beach house at the Sarsfield St property and on the public beach should have been notified – partly because that beach house is on public land.
"Because Auckland Council planners chose to make the original resource consent non-notified, residents, beach users and Auckland families who enjoy the beach could not have a say and their views could not be taken into account," Hudig and Mathieson said.
"Sentinel Beach is one of the favourite beaches in the central Auckland area. The users of the beach should have had an opportunity to be heard.
"It is also one of the few recreational areas in the inner city Herne Bay/Ponsonby area – an area that through intensification has few reserves relative to newer suburbs and relies on the Waitemata Harbour beaches and 'blue' recreational space to offset this shortfall," they said.
Mark White, council central resource consents manager, said the application went through non-notified due to consent from two neighbouring properties.
"Rod and Patricia Duke applied for consent for a helipad on their boatshed at their property at 75 Sarsfield St. The application sought consent for six flights – six arrivals and six departures – per week.
"However, the applicants' noise expert provided an assessment of noise effects which was based on a maximum of three flights per week – three arrivals and three departures- with a maximum of one arrival and departure on any one day.
"The council based its assessment on the information provided by the applicants' noise expert and recommended that the application be processed on a limited notified basis, to 73 and 79 Sarsfield St.
Source: NZ Hearld