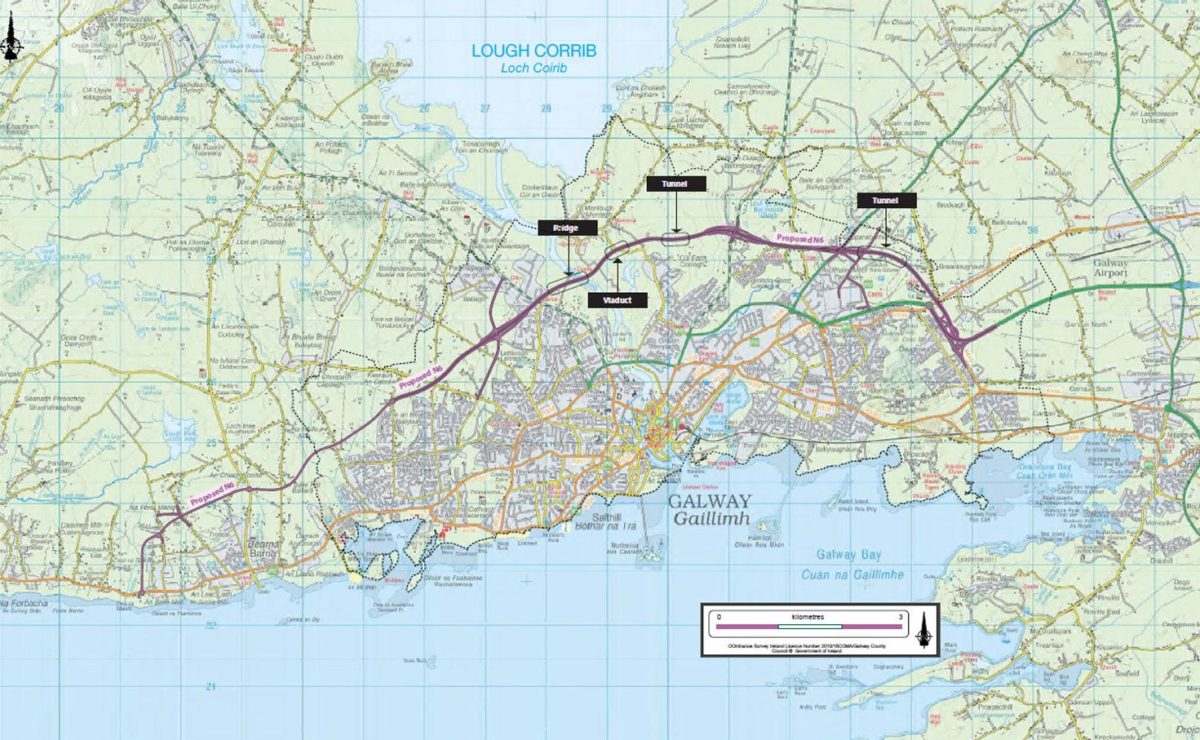 Galway Bay fm newsroom – A final application for the proposed city bypass will be submitted to An Bord Pleanala by the end of next month. (Feb 2018)
The document was originally due to be submitted this month, but formal approval to submit is the subject of ongoing discussions between a number of government departments and agencies.
The submission would trigger the issuing of Compulsory Purchase Orders, with around 40 homes likely to be demolished if the plan goes ahead.
If approved, the €600 million project is estimated to be 'shovel ready' by 2021 and expected to be completed before 2025.