New office opened in Stevenage, UK

NTi Audio are pleased to announce that our new UK offices have now officially opened.
Charles Greene and David Young, your local technical sales and support team have already moved into the spacious and conveniently-located surroundings in Stevenage, 25 miles north of London. This large space will allow us to stock our extensive range of instruments and accessories, resulting in fast delivery to the growing number of customers throughout the UK & Ireland.
What does the new location have to offer you?
Stock of all NTi Audio instruments and accessory items including calibrated microphones.
A high level of Technical Support from our experienced UK engineers
On-site repair and calibration facilities (by mid-2019)
Customer training on a variety of subjects
Whether your daily tasks involve audio equipment testing, building acoustics surveys, noise management of venues or constructions sites or noise assessment for planning application tasks, NTi Audio UK are available to help with your instrument requirements and guidance on good measurement practice.
XL2 Firmware V4.10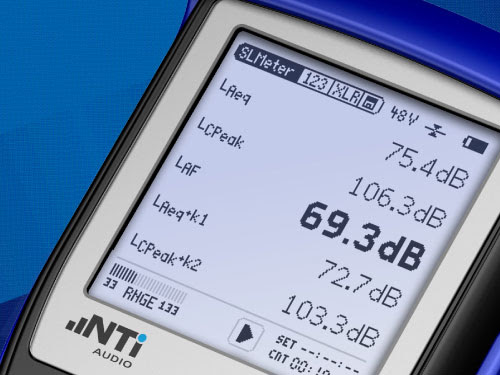 The new XL2 Firmware V4.10 extends the XL2 Sound Level Meter with the following features:
Scheduler
Supports open-ended scheduling for permanent measurements
1/12 Octave (optional) 
1/6 and 1/12 octave frequencies labelling according to IEC 61260-1:2014, Base 10
Vibration Meter (optional)
Extended vibration sensitivity range up to 100 V/g
General
Main menu offers vibration / sound mode switch (optional)
Projector PRO Option added
Download Firmware V4.10 here.