Parts of London Underground are "loud enough to damage people's hearing", the BBC has been told.
An academic says the Victoria Line service is on average the loudest while other noisy sections of the Tube equate to "being at a rock concert".
Parts of the Northern and Jubilee lines are so loud they would require hearing protection if they were workplaces.
Transport for London (TfL) says the noise is "highly unlikely" to cause long-term damage to hearing.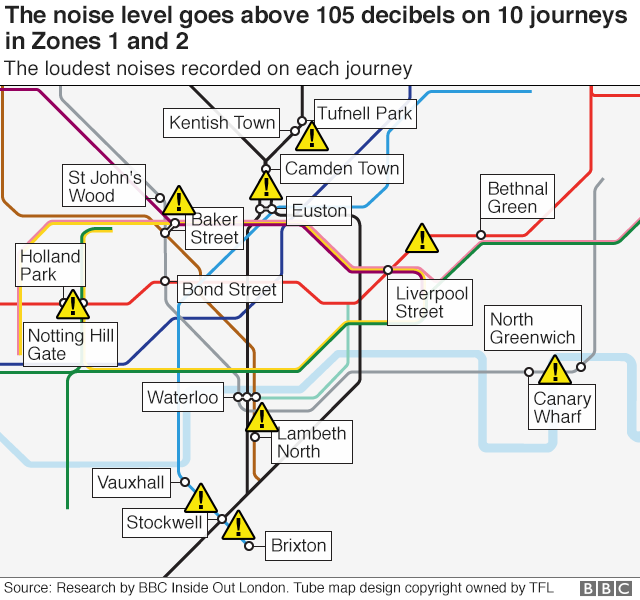 Using noise meters supplied by the University College London (UCL), the BBC took one week to record sound levels in zones one and two.
The loudest recorded Underground journey through central London was between Liverpool Street and Bethnal Green, which peaked at 109 decibels – louder than a helicopter taking off nearby.
Dr Joe Sollini, of UCL's Ear Institute, analysed the BBC's data and said "it was concerning" as any sounds in a workplace at or above an average 85 decibels over an eight hour period, would mean hearing protection would have to be offered.
"Hearing loss accumulates over our lifetime," he said.
"If someone was on a noisy Tube line every day for long journeys, it is perfectly possible this could increase the risk of hearing loss and potentially tinnitus."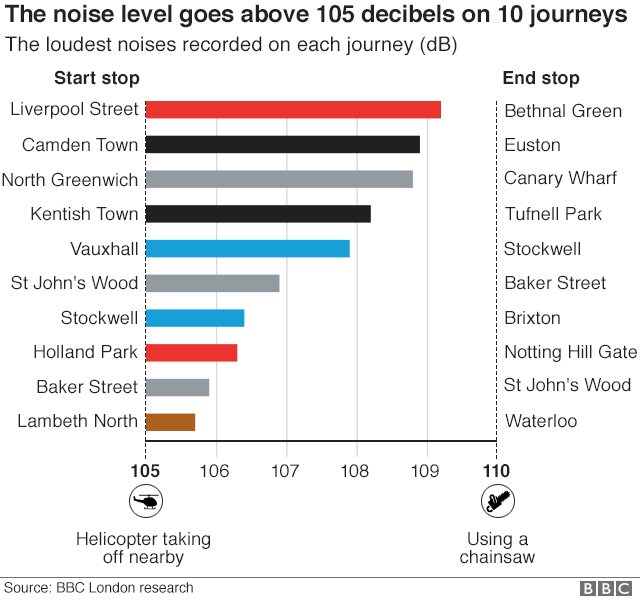 Commuter Roberta Lenart now wears ear plugs when travelling on the Tube.
"It is a deafening noise," she said.
"If you take one or two journeys a day it all adds up so that's why I wear ear protection."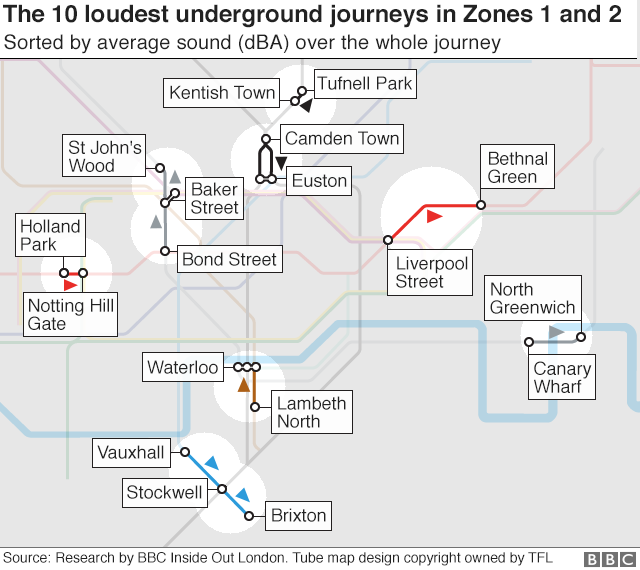 Peter Rogers, from the Institute of Acoustics, urged TfL to introduce "quieter carriages".
"We can do it on trains, so we should do it on London Underground carriages, creating a more pleasant, quieter experience," he said.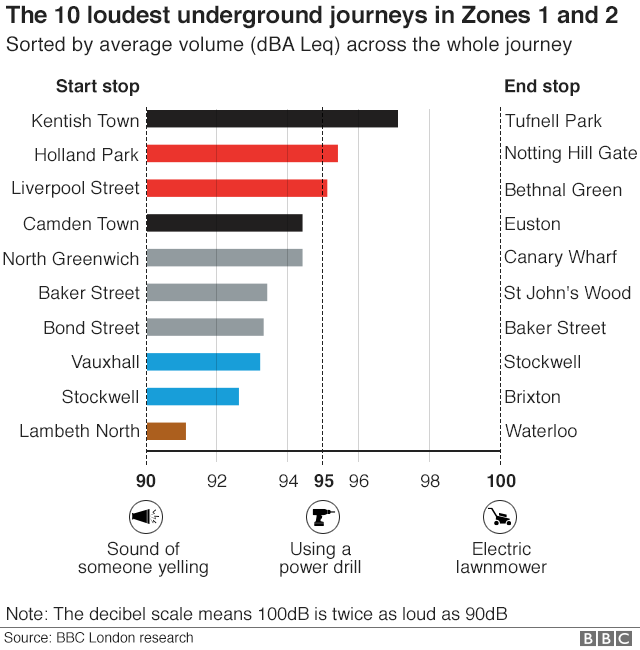 London Underground's Nigel Holness said it monitored noise levels on the network and was investigating other ideas to "further reduce noise".
He added: "While customers travelling on our network can experience noise, higher volumes tend to be for short periods of time and Health & Safety Executive guidance on noise suggests it is highly unlikely to cause any long-term damage to customers' hearing."